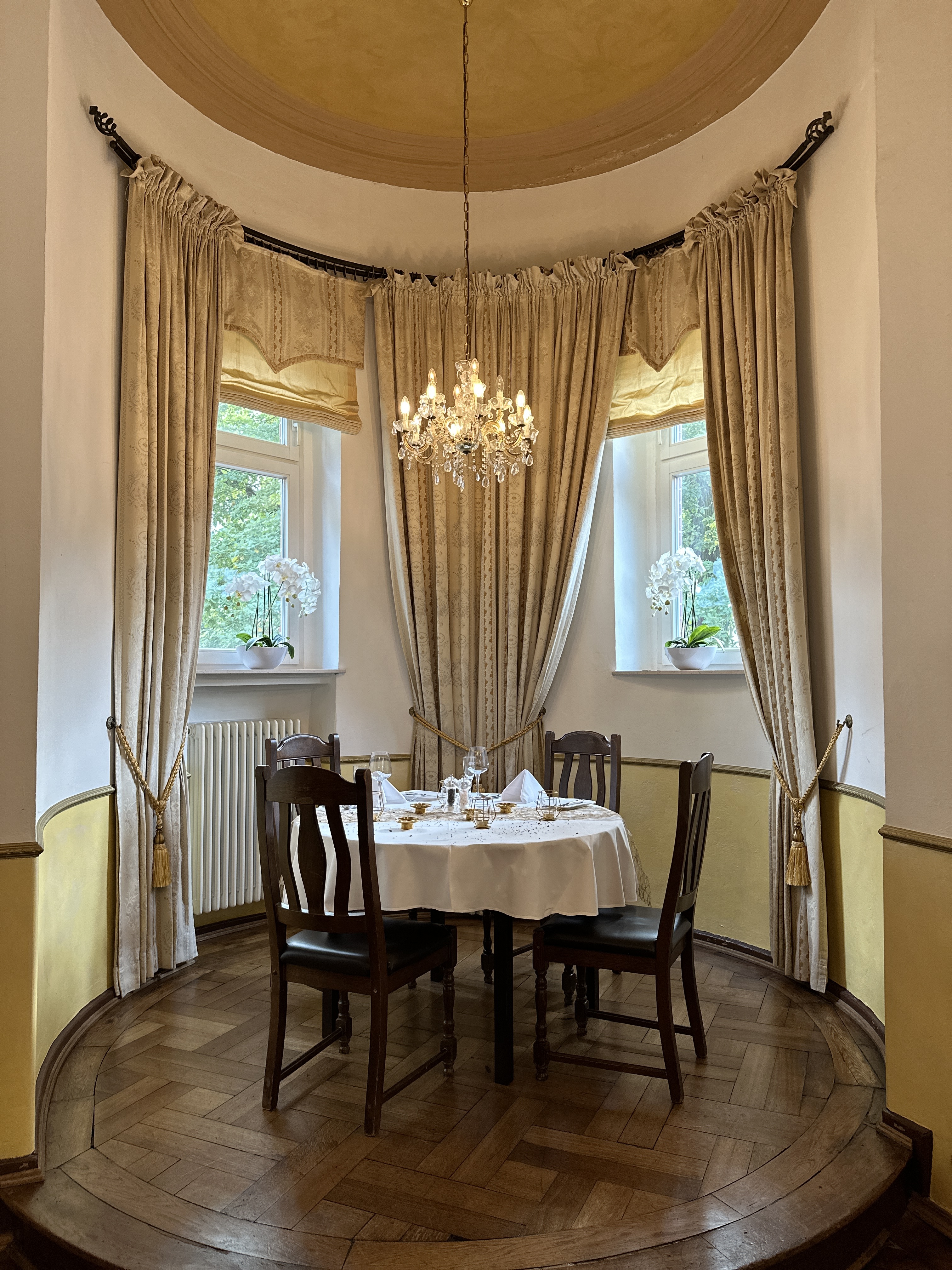 Whether celebrating a new love or strengthen a long realtionship or even just to say "thank you". There are many reasons and special moments to have a enjoyable time together.
The Villa Sophienhöhe offers with a beautiful ambience for a romantic dinner. Enjoy a very special evening with a Candle Ligth Dinner.
You may cheer with a welcome drink and enjoy a magical evening which you will never forget.
Services
a Welcome drink and a 3- or 4-Course-Menu
As a main dish you can choose between meat, fish or vegeterian dish.
Prices
3-Course Menu per person 37,00 €
4-Course Menu per person 45,00 €
If you wish, we can recommend corresponding wines.