Your dream wedding at the Villa Sophienhöhe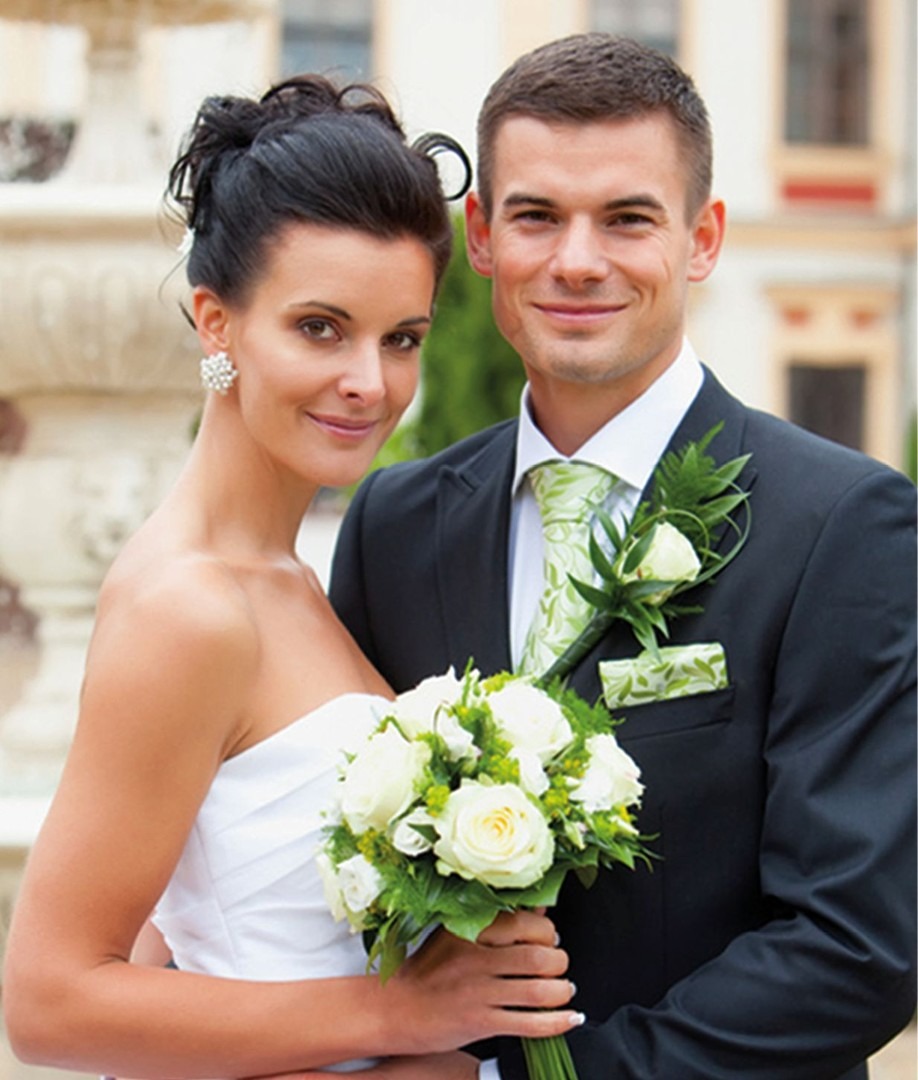 With its historic ambience from the late Wilhelminian era (1899), Villa Sophienhöhe always attracts couples in love who want to say their vows for life.
The Villa Sophienhöhe is characterized by 10 plus points.

1. plus point:
The location is surrounded by forests, meadows and pastures.

2. plus point:
The ambience and charm of the villa is from the late Wilhelminian era.

3. plus point:
The space for family celebrations in the area around the house:
We are welcoming families for their reunion. Whether it is a wedding which is the most beautiful day in your life, a special birthday party, an anniversary or another occasion to which you would like to invite and celebrate your friends, families or colleagues.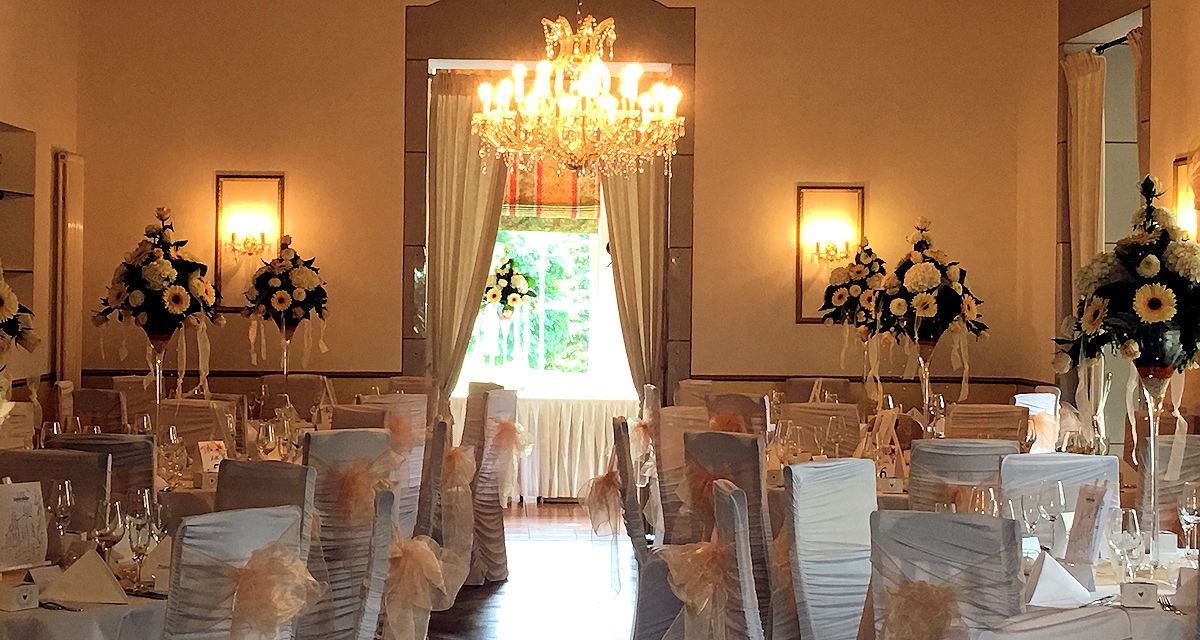 4. plus point:
Civil weddings are made possible by the registry office of the city of Kerpen. You choose the place where you want to tie the knot for your life together, either in the historic villa or outside in the countryside.

5. plus point:
We do not charge a hall rental for social celebrations and offer transparency in our pricing.
6. plus point:
Celebrations of all kinds can be organized with events in the outdoor area. At a civil wedding, a bald eagle can fly in to bring your wedding rings. You have room and space for all kinds of games. High-altitude fireworks displays are possible, which must be previously registered and approved by the city of Kerpen.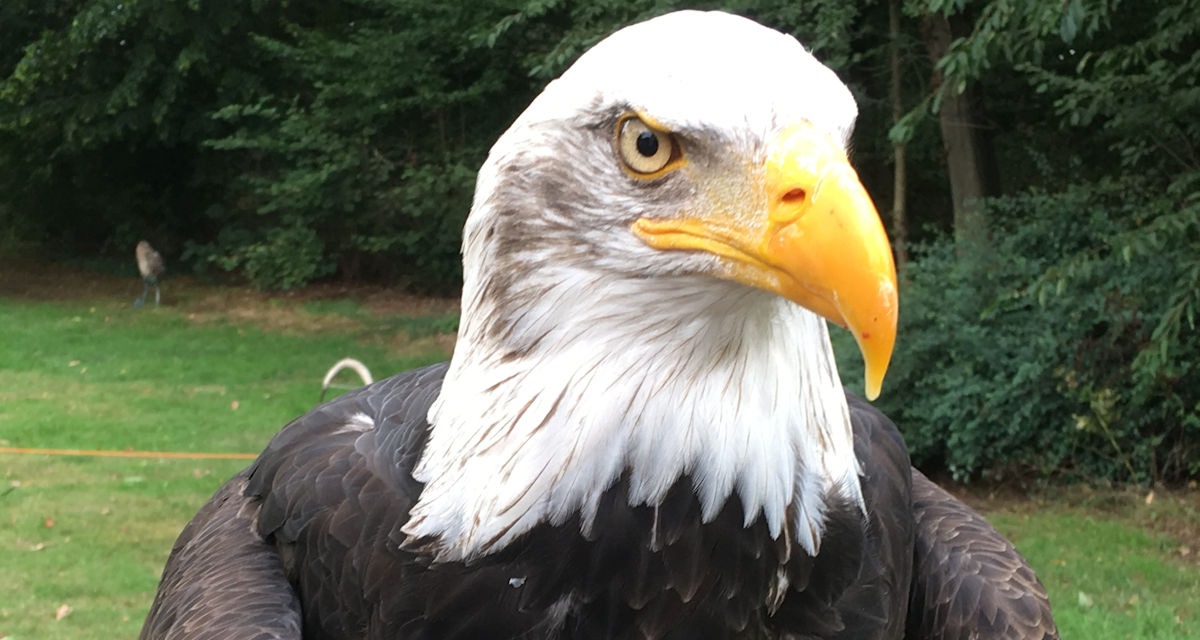 7. plus point:
We offer 24 rooms for overnight stays in the villa, in the neighboring house and in the coach house at differentiated prices. That's our strength: celebrating and spending the night in the same place. Above all, having breakfast together after a long night of partying creates a good opportunity to exchange experiences with each other the following morning.

8. plus point:
We also offer party guests an arrangement if they want to stay with us for additional days. You can visit the cathedral city of Cologne or the imperial city of Aachen. You can also plan a trip to neighboring Belgium and the Netherlands. Families with children have the opportunity to plan a visit to Phantasialand in the city of Brühl. Adults like to use another day to visit the pool world in the nearby town of Euskirchen.
9. plus point:
We offer free parking spaces in front of the hotel.

10. plus point:
This is our kitchen: With our motivated kitchen team, we process high-quality and fresh products whenever possible, preferably from the Rhenish region. Individual requests are always possible and we try to respond to them quickly. The high quality of the food is important to us and is essential for a successful celebration.

With these 10 plus points, we offer you Villa Sophienhöhe with its special advantages, an offer for just you, your celebration and your guests.